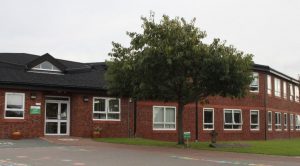 Mission statement:
Through Christ we believe, inspire, achieve.
English Martyrs Catholic Primary School is a creative and forward-thinking school. At English Martyrs we aim to nurture and inspire our learners to become motivated and successful citizens who are equipped to meet the challenges of today and tomorrow.
Our Core Values are: Spirituality, Curiosity, Emotional Well-being, Resilience.
They are very important to us. Children learn about these values and are expected to support them. We expect children to treat one and other in a friendly and fair manner. We aim to provide an environment where children can be safe, be happy and have fun.