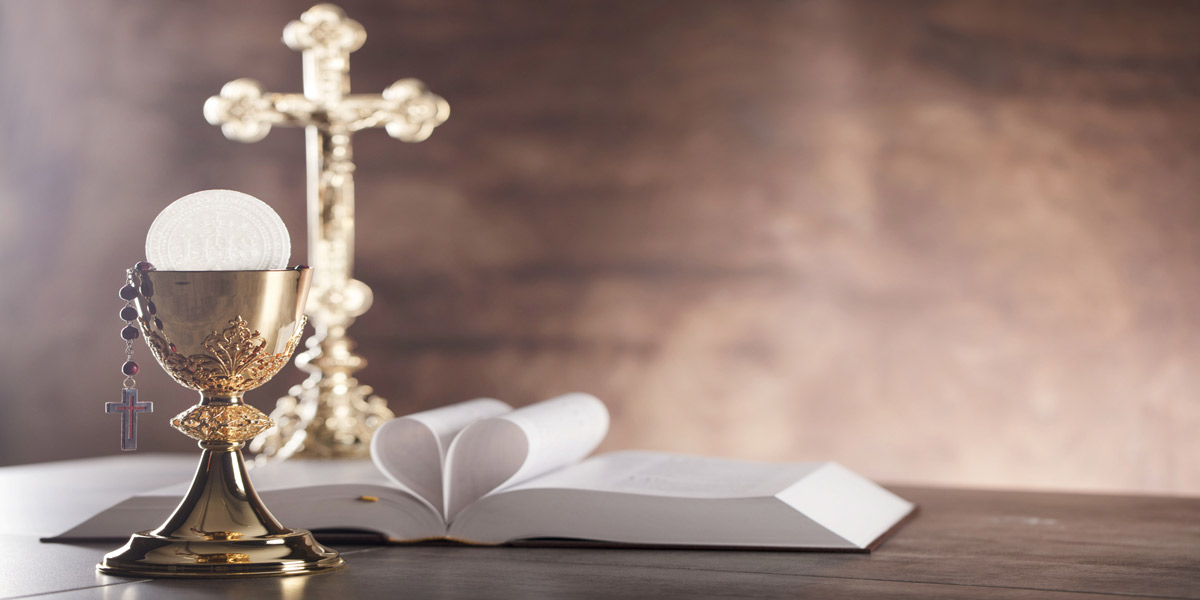 Preparation for First Holy Communion
Not only is it an important year in the life of your child, it is also an important year for their families and it is also a special time too for the parish community. Your child's faith journey began the day you brought your child to the Church to be baptised. And what a special day that was for you and the family. Now, that child has grown, they are about to take another step in their faith journey, as they prepare for Reconciliation & First Holy Communion. And we all have a part to play.
Since 2012, every parish in the Archdiocese of Liverpool has followed the same Diocesan preparation programme called 'With You Always.' This seven month programme fulfils the promise made by parents at their child's Baptism to "be the first teachers in the practice of the path.'  It is the parents and families, with the support of the parish who will prepare their children to receive the Sacraments of Reconciliation & First Communion. This is called 'Family Catechesis'.
Family Catechesis has brought enormous blessings to families, catechists, clergy, parishes and schools. Family Catechesis is simply parents talking to their children about the Faith, in the context of the welcoming and supportive parish. One way to envision Family Catechesis is to picture a father, or mother, or grandparent sitting next to a child in a parish or school hall, chatting together and working through colourful booklets designed to deepen their understanding of Christ and the Church's Sacramental life. The outcome of Family Catechesis is the domestic church passing on the faith – parents passing on the faith to their children.
For many parents Family Catechesis is a handy reminder of what they themselves learned about the Sacraments in their own youth. For others, it is a gentle introduction to key information about how Baptism leads us to Eucharist, and about the grace given in Reconciliation for our Christian journey through life.
Most importantly Family Catechesis puts parents in their rightful role and their child's 'first and best teachers'.
The preparation course begins every September for children in Year 4 and there is a one hour session every month (excluding December & May) until May when the First Communion Masses take place.
Registration Forms are available from the Parish Office from July.
The Sick & Housebound
We are happy to arrange for Holy Communion to be taken to a  parishioner who is unable to attend Mass because of sickness. Please contact the parish office.